Aboriginal & Torres Strait Islander Health Clinic
Overview
Christine Brown works in Mackay Family Medical Practice in Queensland. With over 47 years' experience as a Registered Nurse in a variety of clinical settings, she has a long history of helping patients reach their health goals. She applied to be part of the Building Nurse Capacity program with APNA to start a clinic offering free health checks for the local Aboriginal & Torres Strait Islander (Indigenous) community.
Her practice initially had 906 Indigenous patients registered with only 30% attending a regular health check. The group experienced high levels of chronic disease and a lower life expectancy than other demographics in the area which Christine wanted to address.  The Doctors within the practice were under an enormous amount of pressure to get through large numbers of patients in a day and it wasn't practical for them to go into the level of detail that a nurse could offer within a health check.
"The doctors have 10-minute appointments and they're very strict about the 10 minutes. And you can imagine in a day how many patients a doctor would see."
Her goal was to create a family friendly one-stop-shop health check to improve overall health outcomes with a focus on early detection and management of Chronic Disease. As well as screening for any health issues, Christine wanted to provide health education to patients to better enable them to manage their own health leading to long-term health benefits.
She also wanted to arrange cultural training for nurses within her practice, so they were able to deliver a culturally sensitive service to the group.
"For the longest time our patients have been misunderstood or misrepresented or put to the side. If nothing else comes out of this, I want them to know that they'll feel valued when they come to us. They are valued."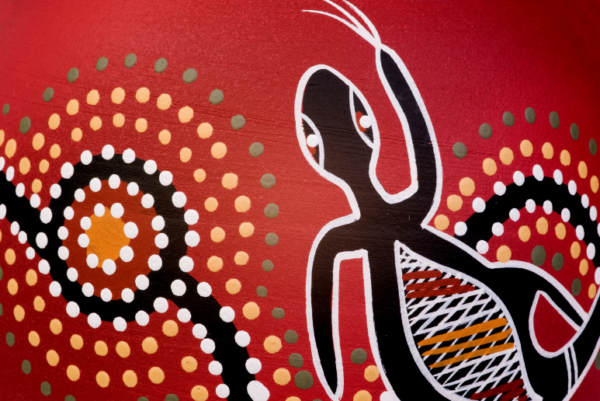 400 patients were seen by the clinic in the first six months
Life expectancy for Indigenous people in Australia is 8-11 years less than Non-Indigenous people.
Model
To start off, Christine organised for staff in her practice to attend Indigenous in-clinic cultural training with an external agency Gunes Passi. This gave nurses a better understanding of how to interact sensitively with Indigenous peoples to put them at ease within their appointment.
Christine used her practice database (PENCAT) to search for Indigenous patients to invite to the clinic. Using protected time, nurses wrote a letter to this group of patients offering them a free health check appointment with a nurse.
To advertise the clinic, Christine approached an external promotional company who agreed to supply T-Shirts for patients as an incentive to attend.
The clinic offered a 45 minute appointment and focused on known issues such as nutrition, smoking and alcohol, non-attendance at school, parenting assistance, vaccination levels, dental deficiencies, living conditions and increased screening for any conditions that were needed.
Christine partnered with other service providers within the area such as dentists and counsellors.  She also managed to arrange free transportation with her local council to encourage patients to attend.
The clinic was funded using the Medicare item number 715 and chronic disease management item numbers 721, 723 and 732, 10987.
Funding
Mackay is a mixed billing practice which bulk bills patients with a Medicare card. The clinic was funded using the Medicare item number 715 and chronic disease management item numbers 721, 723 and 732, 10987.
The clinic partnered with local health services to offer patients referrals for any urgent health needs. They managed to find a dentist who offered to carry out emergency procedures for patients free of charge. While this was a fantastic opportunity for patients, it relied on the dentist volunteering his time and resources which is not a reliable or sustainable model.
The free T-Shirts provided a great incentive for patients to attend. They were initially supplied free of charge by a local promotional supplier. Again, this wasn't a sustainable incentive as the company could not afford to continuously supply them without cost. Christine arranged a raffle to raise funds to purchase more T-Shirts. The raffle was a great success and they were able to raise funds to continue to offer the T-Shirts.
468 Indigenous Health Checks were carried out in Jan – July 2020.
The Australian Human Rights commission has a goal to bridge the life expectancy gap for Indigenous Australians by 2030.
Outcome
Six months into the program, the clinic had seen over 400 patients and the centre had an additional 200 Indigenous patents on their books.
Through the clinic, nurses were able to pick up on issues such as dental and mental health issues. They formed a partnership with a local dentist and were able to fast track severe dental issues for patients. They diagnosed and supported a man with a terminal illness and found counselling support for parents who had witnessed their child being killed in a road accident. The clinic offered a one-stop-shop approach to healthcare addressing an array of issues that can contribute to Chronic disease.
Patients found a visit with a nurse less formal than a doctor and were more likely to go into detail about the kind of things impacting their health. It allowed for a more personal, tailored care and encouraging patients to be more honest and open.
"they feel comfortable speaking with the nurse as there is an existing rapport and level of trust"
The uptake and outcomes of the clinic showed there is a huge demand and need for this kind of service. The Australian Human Rights commission has a goal to bridge the life expectancy gap for Indigenous Australians by 2030. Mackay has developed a model that, if replicated, could greatly assist Australia meet this goal.
"Well, for our patients it's been wonderful. Even if they just come and get their health check. We look at everything, immunisation, smoking, alcohol, ECG, urine test, blood tests, all of that stuff."
Mackay had 906 Indigenous patients registered in February 2019.
This number grew to 1721 as of July 2020.